Sadly, Willow House is discontinuing their home decor line, and I have discontinued my consultantship with them.  However, I will be posting samples and extra inventory here for sale over the next few months.  Here's a taste…
More to come soon!
*****
SAMPLES AVAILABLE: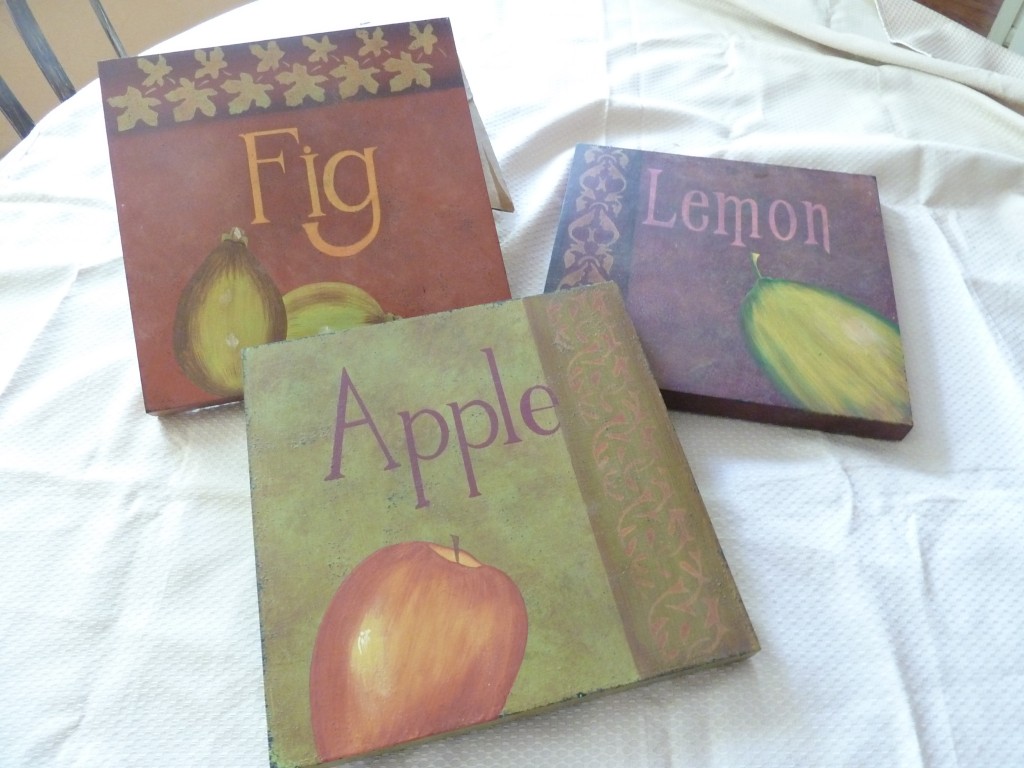 Set of 3 12″x12″ kitchen canvases.  $15 each or $40 for all 3 (plus shipping).
Email me at heidimilton at comcast dot net if interested.