Well, I was hoping to have a couple of projects finished, photographed, and ready to share today.  Not quite.

Wax is drying, burlap is cut/staged/ready, lampshade is poised for her makeover.  But it was a crazy week on the home front and at school, so I got nothin'.  In fact, I took a nap when I got home from school yesterday. It was that kind of week.
This should be a banner weekend for those 90% projects, though, so I'll have some things to share next week.
Today, however, I'm seizing my chance and heading down to Scott's Antique Market for a few hours.  As my hubs likes to say: "A little bit of some is better than a whole lotta none."
Disclaimer:  Yes, I know it's a No Spend Month, but this is purely business shopping for the booth.  Promise.  I'm determined to be free and easy in the spending department on the beaches of St. Thomas.
So, I'll leave you with this, that I'm loving right now…
Isn't this the most inviting space?
I have a whole Pinterest board of snippets of well-styled spaces.
What's your plan this weekend? Thrifting? Kid-tivities? DIY projects? Relaxing?  Whatever it is, enjoy!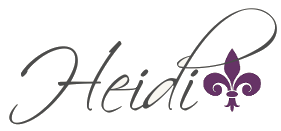 &copy Copyright
Heidi
, All rights Reserved. Written For:
Decor & More