A couple of weeks ago, I took advantage of a "bye" weekend and set up shop in my driveway to get a few new pieces painted for my booth.  It was a long day, but a productive one!
I scored this table at an outdoor flea market and new she had Annie Sloan Old White written all over her!
One of these days, I'll get better at doing the "money shots" for these pieces!
This Goodwill find was languishing in my garage…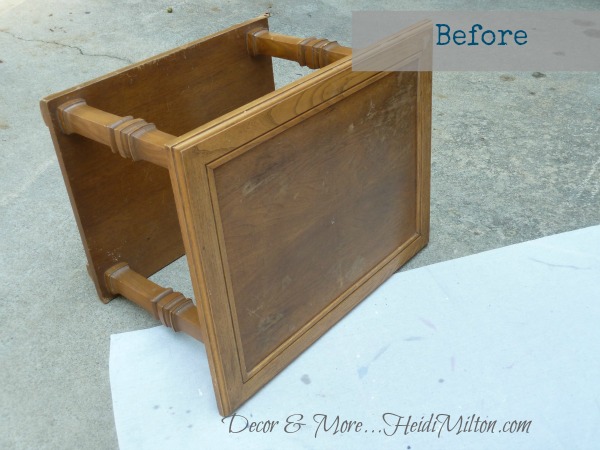 but I had Annie Sloan Versailles in mind for her!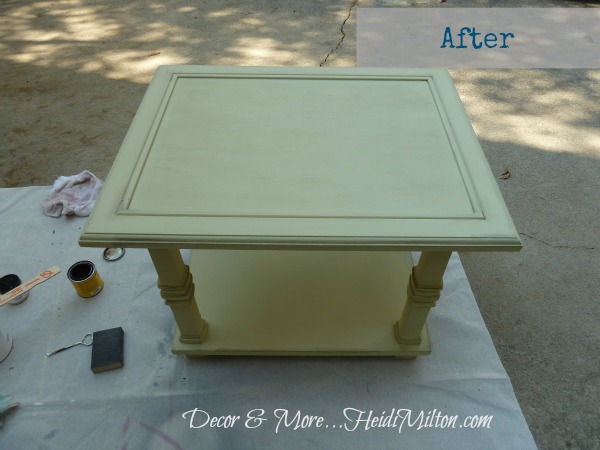 I am in love with this green — brighter than the Chateau Gray, but still comfortably in the neutral family.  I added a little stain on her edges and corners like I did for my secretary and she's a beauty now!
I also have this little girl, that I think would be so sweet for a child's room…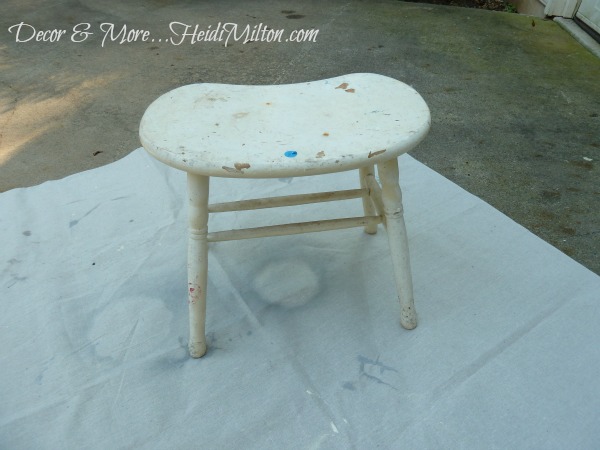 And I have this fun color in mind for her…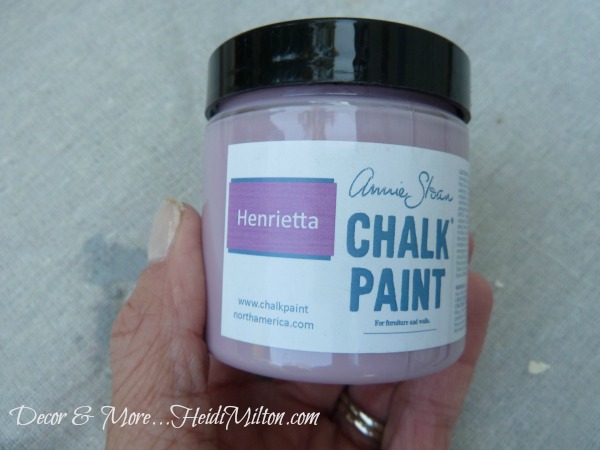 She is still very much in process so I'll share her when she's ready for her close up.
I'm looking forward to plugging these pieces into my new booth space soon!
What furniture painting have you tackled lately?  Are you a driveway painter, too?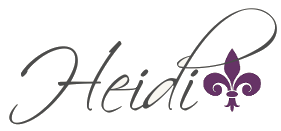 Pin It
&copy Copyright 2012
Heidi
, All rights Reserved. Written For:
Decor & More