TGIF, friends!  And Happy March to you!
Today I'm sharing a super easy project.  My favorite project from my Silent Auction home decor array is this planter.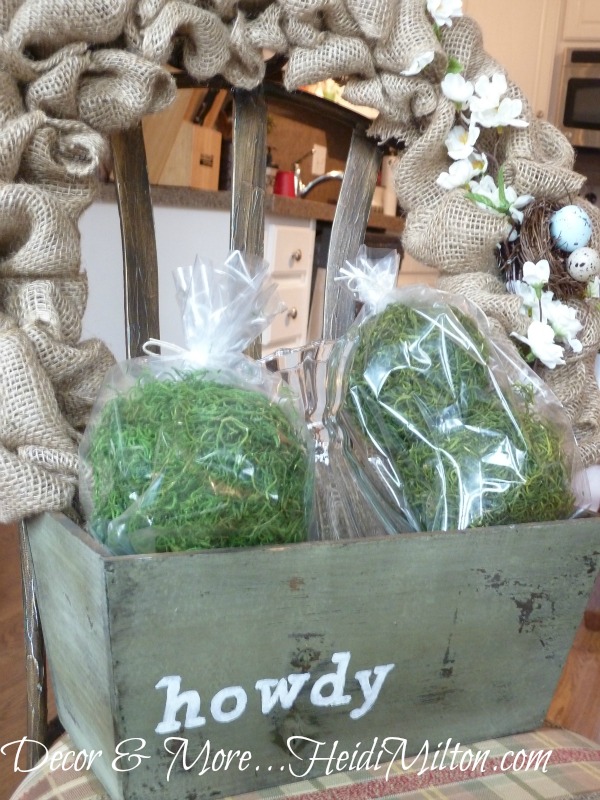 It just makes me happy.  It's friendly.  Now there's an adjective you don't hear much any more!  But this little 'ole planter… she's friendly.
So I thought I'd be a good neighbor and share this project.  No rocket science involved.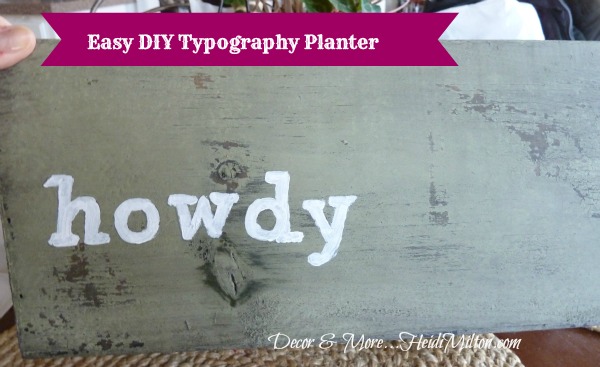 Since I was using what I had on hand, I pulled out some stickers.  To be more accurate, I used "Thickers".  They are these very cool thick stickers, almost like chipboard letters, but with sticky on the back.  I used them for my Christmas canvases and still had a bunch of letters left over.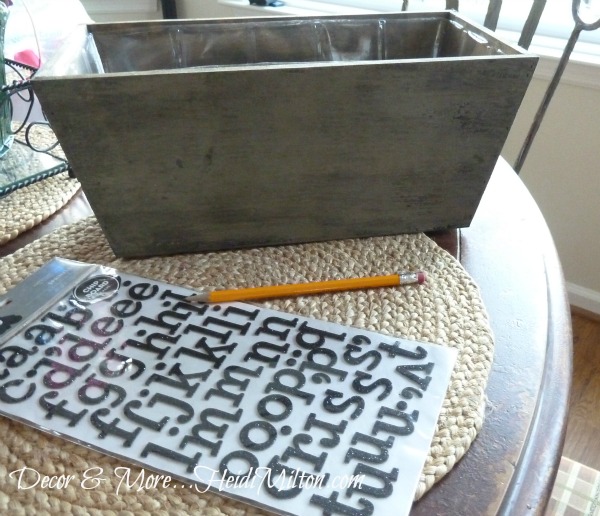 Now, if you've been reading Decor & More long enough, you know I am a serial "eye baller".  I love to eye ball things, approximate.  I'm just way too lazy to measure.  It's tedious and interrupts my creative pleasure.  That's my story.
So I eye balled where I wanted my words to be.  "Welcome" on one side, "howdy" on the other.  I put the corresponding Thickers in place and got busy tracing around them.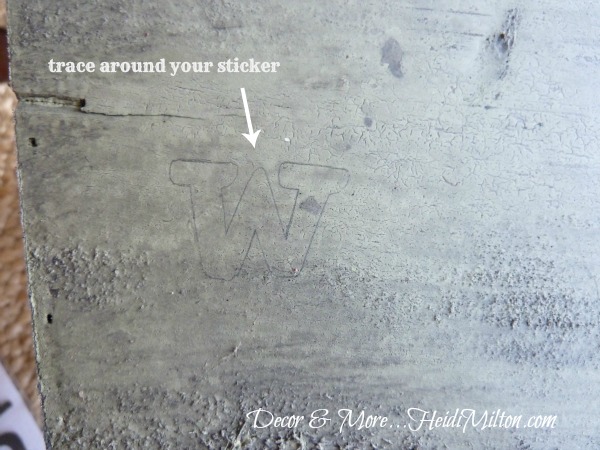 I really like the font of these Thickers too, because it's informal.  And friendly.
Do you like my arrows? Pic Monkey and I have been spending a lot of time together lately.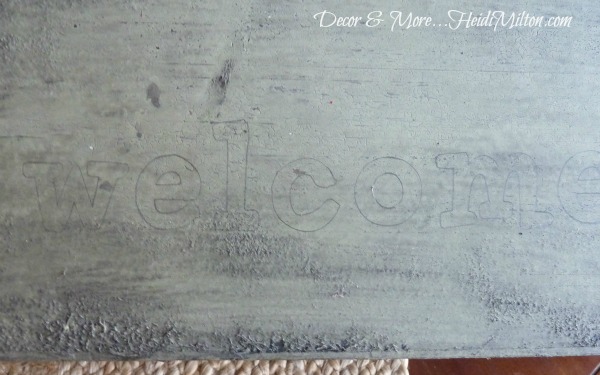 Here's the whole word "welcome", ready for the next step.  The step that I just love.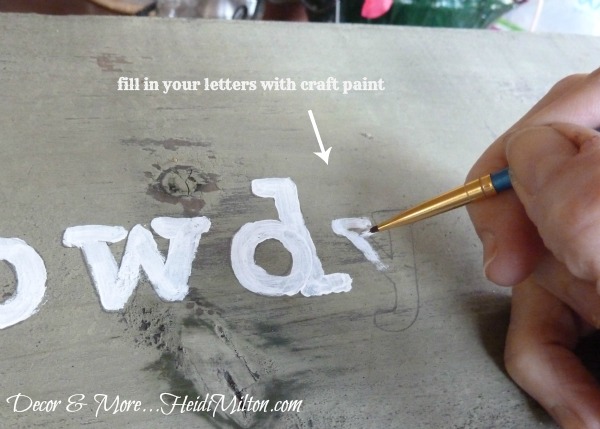 I filled in my outlined letters with white craft paint and an angled brush.  Seriously, y'all?  This is like therapy to me.  I've also been known to sit and color with my preschoolers.  And watercolor.  I love to paint.  *Sigh.
I wanted the lines to be clear, but no particularly precise.  The hand lettered effect is my favorite.
Once both sides were done, I sprayed them clear poly sealer and let it dry thoroughly.  This left a nice matte protected finish.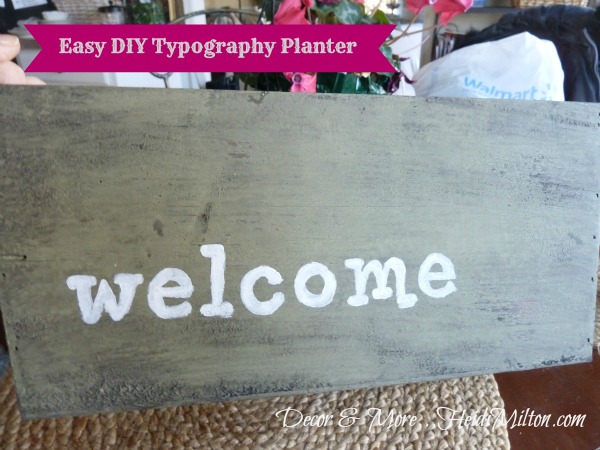 After all, this is intended to be on someone's front porch.  A front porch that will be much friendlier with this little girl sitting there.
I still have two more planters waiting to be embellished… thoughts on what they should say?
FYI, here are the Thickers if you're interested…

This weekend, I've got family in town for my youngest son's confirmation, so I'm looking forward to just relaxing, visiting, and entertaining a bit.  Mom and I have plans to take in a flea market on Saturday, too.  It's always more fun to go treasure-hunting with a partner!
What are your weekend plans, friends?  Any DIYs?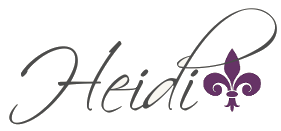 Pin It
&copy Copyright 2013
Heidi
, All rights Reserved. Written For:
Decor & More